Solutions by LEC
When it comes to urban transport, cyclists, motorists, pedestrians, people who take public transport as well those who combine different types of mobility all need to be taken into consideration. This is a great challenge but is a boost for the marker lighting market..
These means of transport are evolving in cites. For many years, cities have seen public transport, utility vehicles, cars, motorcycles, scooters, bicycles and pedestrians coexist. More recently, all kinds of new devices ranging from scooters (electric or not) to personal transporters (Segway), roller blade/skates and electric unicycles have become popular. The users of these 'new' means of transport are vulnerable, especially since there are no clear regulations with regards to their shared spaces such as pavements and cycle paths, which brings us to the question of user safety. As it would be impossible to have separate lanes for each mode of transport, a solution needs to be put in place with new rules reinforced with relevant signage. However, traditional methods of signage such as sign posts would only mean more obstacles for commuters to navigate around when what we are looking for is a solution to streamline commuter mobility.
Thanks to LEC's thorough experience in the field they have been able to adapt one of their standard products for this specific use:
The LUCERNE 1830 marker light.
While maintaining the characteristics that make this product popular (price, energy saving, reliability and aesthetics), these new fittings will give MEANING to marker lights.
Visible night and day they are immediately identifiable..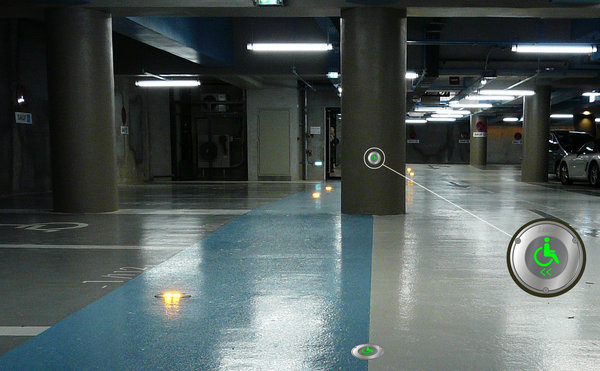 LEC offers 2 standard references
1830CYC
1830PMR
As well as custom options.
The only constraint is "mechanical" and means that the graphic used needs to be in "once piece".
This type of fitting can also be adapted for public spaces by means of a symbol intended to reinforce the image of a place or the prestige of a city.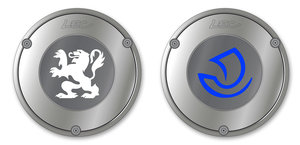 The fittings are dimmable and also exist in trichrome, making them dynamic and adaptable to their environment.