Solutions by LEC
Focus on the subway in Jette, Belgium
In Belgium, the lighting design agency Radiance 35 creates works of art in places referred to as "difficult by day and night" and often exposed to vandalism.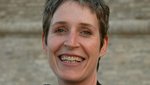 Too often vandalised, subways are a "recurrent theme in our cities" states Isabelle Corten who is trying "to provide a bit of poetry and fun. The challenge in these places is to find vandalism-proof installations and equipment. As it is often within reach".



In relation to the subway in Jette, the reduced height of the subway and its exposure to vandalism led Sibelga and LEC to develop a technical solution in line with the lighting designer's artistic objective.
To make the subway more user-friendly and secure, by day and night, it was essential to provide special vandalism-proof lighting.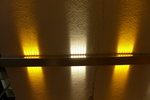 The small size of LEC's LED linear lights, 5633-Arches, and their adjustment capacity allows "easy integration within the box and provides the alternate lighting effect we were looking for" says Madjid Teklal of Sibelga.